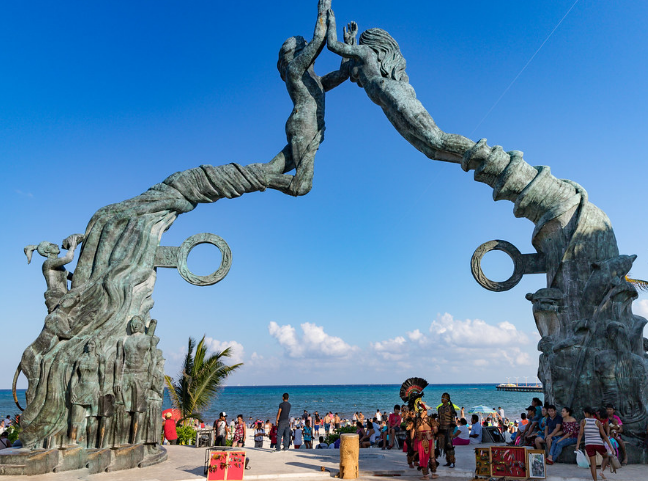 In this crazy world, we all need a little hideaway, a place to get away from it all. If you are desperately in need of such a hideaway, Playa del Carmen may just be the perfect answer for you!
Hmmm…Should You Relax on the Beach or Have an Adventure?
This resort town has it all, whether you are looking for some Playa del Carmen real estate so you can live there all year round, or you just want to visit. Do you like to sit on the beach all day, or are you the more adventurous type? Or maybe you want the perfect beach where you can relax after a day of adventure?
Playa del Carmen has places to relax and places for adventure in equal measure. Xplor Fuego is an all-inclusive, nighttime experience that takes place "under the planet." It has swimming, river rafting, and cave exploring, all underground, as well as the chance for some jungle exploration. The BBQ rib buffet doesn't sound so bad, either.
Or, travel out to explore the ruins of Mayan cities. Chichen-Itza is a must-see, even if you aren't necessarily a history buff. You can't help but be impressed at the stepped pyramids and the ancient observatory and the temples. If you have kids, this is a great educational opportunity (but they'll think it's so cool they won't notice they are learning).
After a day of adventure, get set for some relaxation on one of the many beaches. Try Playacar Beach or Coco Reef if you enjoy solitude, as they are at least a little less crowded than many of the other beaches in the area. Or, if you are looking for music, crowds, and spontaneous parties, Mamitas Beach may be more your style.
Enjoy the Wide Variety of Restaurants
Playa del Carmen has amazing beaches and amazing activities to fill up your day. But it also has an amazing array of great food, whether you want a simple snack or a night of fine dining. Try Ictio Fish House for fish tacos – a must-have dish when you are in Mexico. Craving Irish pub fare? Yes, Playa del Carmen has that too, at McCarthy's Irish Pub. Craving grilled octopus? You can get that too, at Porfirio's.
Playa del Carmen is the place to go for adventure, great food, or if you just need to sit on a beach for awhile and forget about the rest of the world.